CREATE A HEALTHY HOME
FOR YOUR INTIMATE MICROBIOME
BECAUSE A CLEAN VAGINA
HAS BACTERIA
VGN helps prevent vaginal infections, strengthens the vaginal balance with 100% microbiome-safe ingredients and actively restores with live bacteria.
UNIQUE TECHNOLOGY
CONTAINING LIVE LACTOBACILLI
Active pH regulation
via lactate
Safe during pregnancy
and breastfeeding
UNIQUE TECHNOLOGY
CONTAINING LIVE LACTOBACILLI
Active pH regulation
via lactate
Safe during pregnancy
and breastfeeding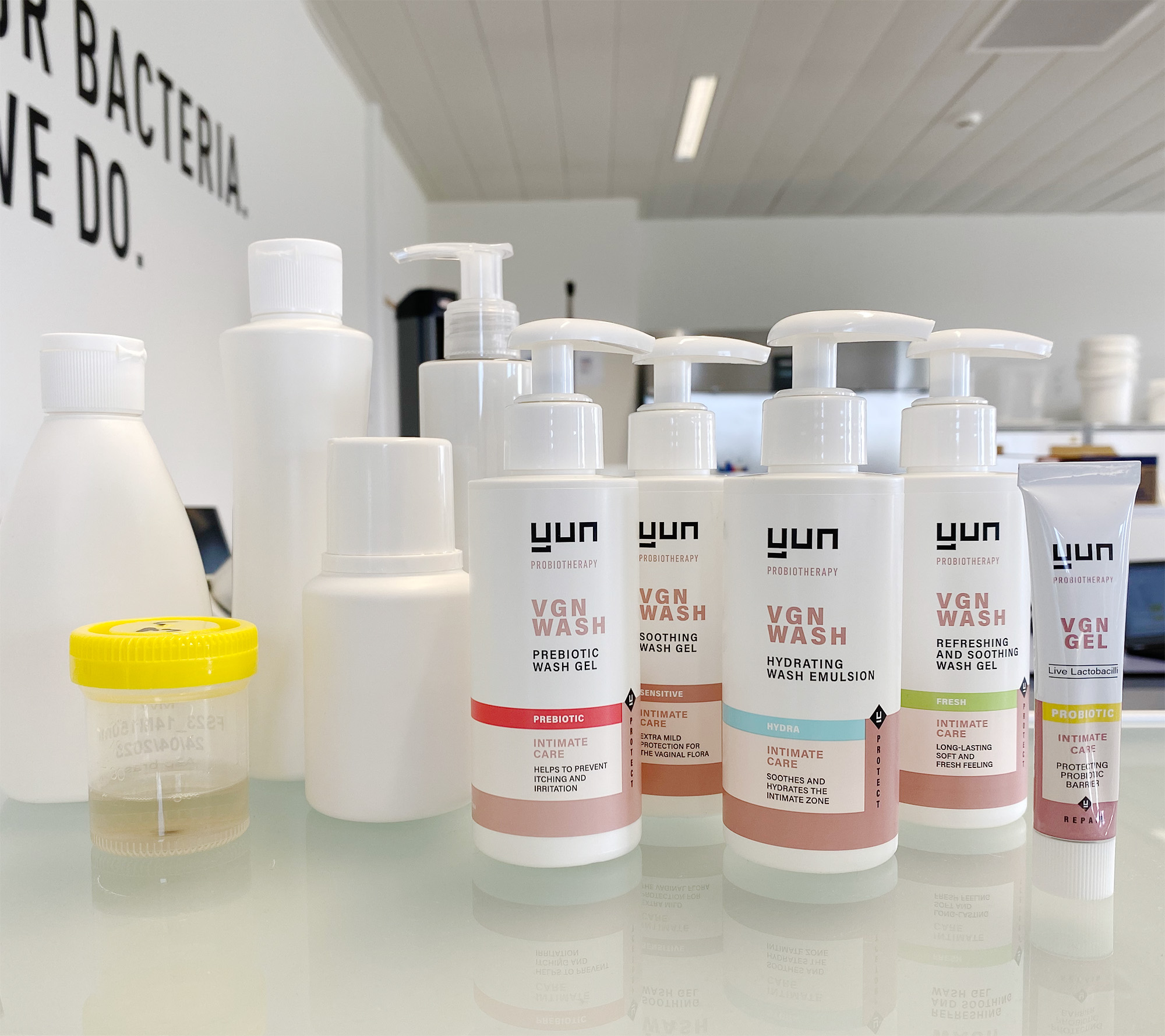 WATER VS INTIMATE SOAP? WE DID THE TEST...
A healthy intimate microbiome is very important: it cleans the vagina, keeps the pH balance healthy and protects you from bad bacteria. So you avoid a lot of vaginal ailments like odor, infections, itching and irritation.
But how can you get a clean and fresh intimate feeling without damaging its protective bacteria? Because well ... after all, does soap contain anti-bacterial ingredients and preservatives? In short, is there such a thing as microbiome-safe intimate soaps that are as safe as water?
To investigate this, we did a microbiological analysis* in our lab. We compared the most common intimate soaps on the market with water and our YUN VGN washing gels.
*To see the impact of these soaps on our vaginal microbiome, we simulated the average shower under controlled and standardized conditions. By putting selected bacterial strains (in this case vaginal Lactobacilli) in contact with a diluted soap, we were able to measure the effect on the growth capacity of those bacteria.
We are proud to say that YUN VGN Hydra scores as well as water!
Even if you only use water to wash, all the important bacteria are affected, and the vaginal microbiome always needs time to recover. Preferably as soon as possible to avoid an overgrowth of bad bacteria (and thus vaginal ailments).
With classic soaps, it was noticeable that some bacteria had completely died off after immediate use and it even took up to more than 2 days (!) until these important vaginal lactobacilli were present again.
YUN's intimate care does work in harmony with the intimate microbiome and is the only one as safe as water! (See graph)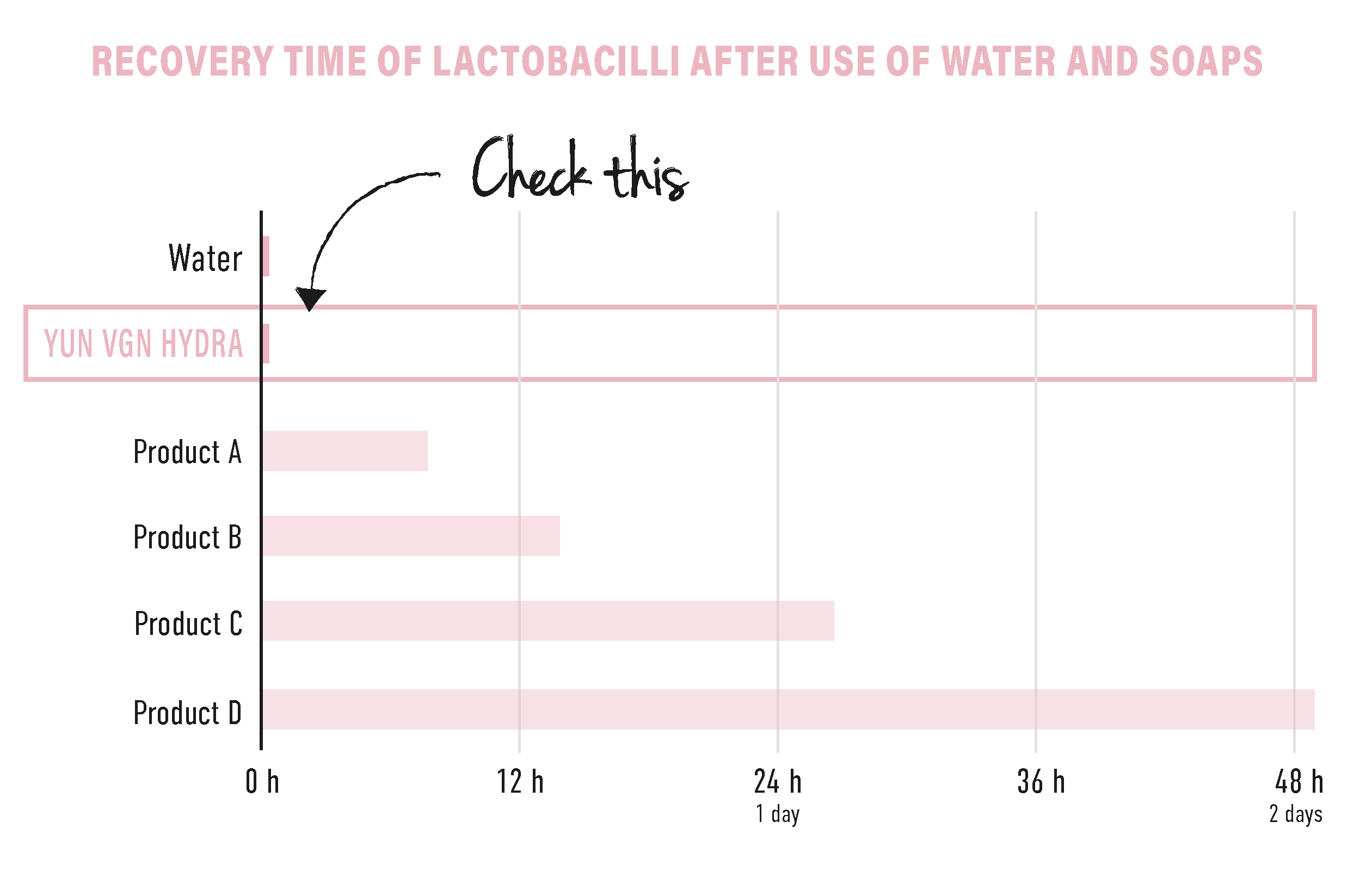 Can you refresh your intimate zone and boost your pH balance without damaging protective bacteria?
Yes, thanks to YUN's intimate care that does work in harmony with the intimate microbiome.
Together with the University of Antwerp, we carefully selected all ingredients, from surfactants to preservatives in function of the vaginal microbiome.
Even better: with the VGN PROBIOTIC REPAIR Gel, you can now even add millions of those same protective bacteria that strengthen and restore the vaginal flora, helping to prevent irritation. Furthermore, you prevent the growth of harmful bacteria by pH-reducing lactic acid in the VGN wash gels. This way, you immediately build the optimal environment for good bacteria.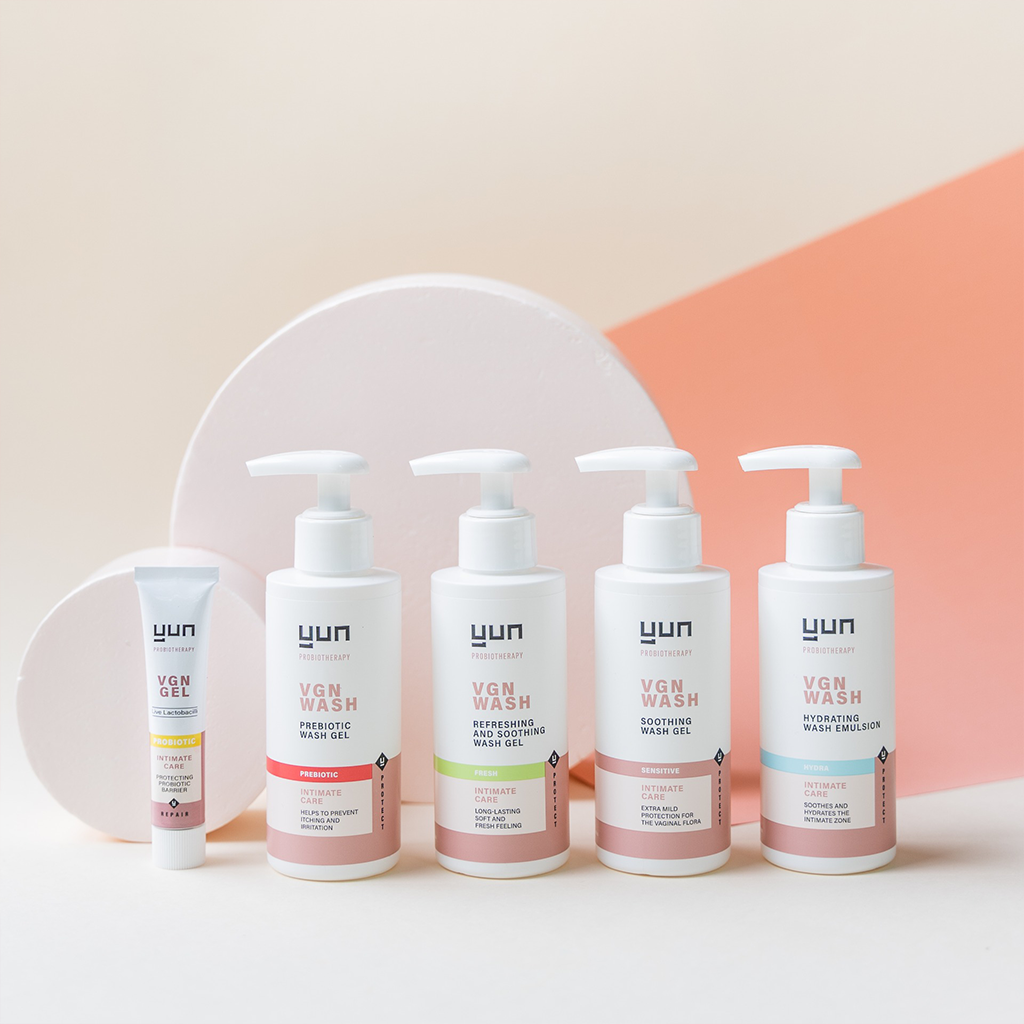 THE IMPORTANCE OF LACTOBACILLI
FOR A HEALTHY PH
The low pH of the vagina keeps problem-causing bacteria from growing. This is why you should use a microbiome-safe wash gel with a low pH down under. In fact, classic intimate soaps can disrupt the pH of your vagina, which does allow bad bacteria to develop.
The lactobacilli in and around your vagina play a vital role: they produce lactic acid and keep the pH low and balanced - between pH 3.8 and 4.5. The active pH regulation of the YUN wash gels creates an ideal environment. By promoting the growth of lactobacilli on the one hand and inhibiting the growth of pathogens on the other, you reduce the risk of infection, itching and irritation.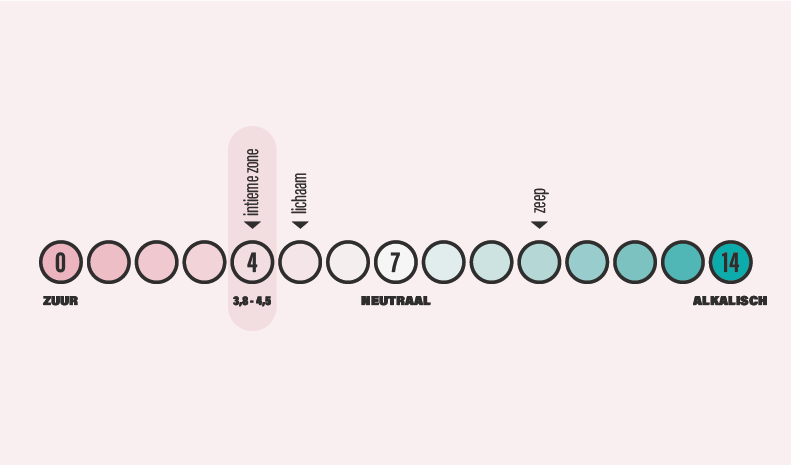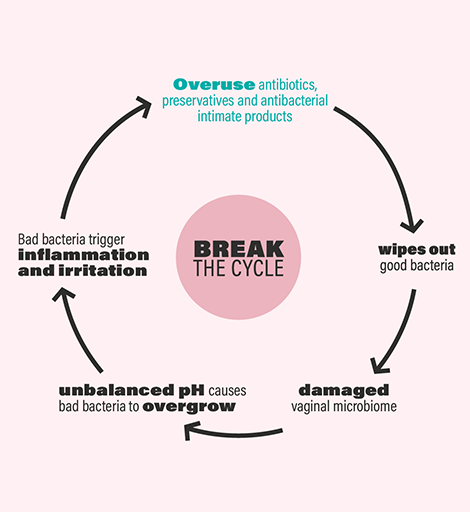 GIVE YOUR INTIMATE BALANCE A CHANCE
Your vaginal microbiome is a unique ecosystem with millions of bacteria that play an essential role in your health. They protect you against infections, skin problems, bladder infections, etc. The antibacterial ingredients in classic vaginal care disrupt this balance and can lead to a lot of intimate discomfort.
After years of university research to break this vicious circle in a natural way, VGN saw the light of day. VGN is exceptionally effective and can also be used on a daily basis, without any side effects. A pink middle ground!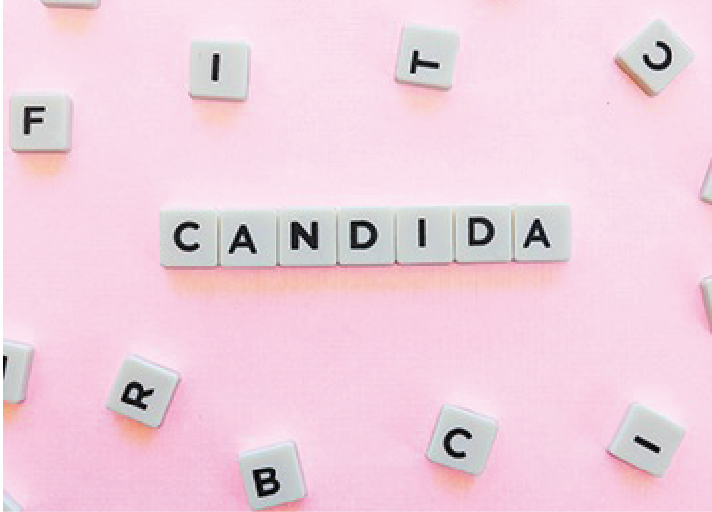 HOW DO YOU PREVENT VAGINAL INFECTIONS?
By following a few simple rules and changing your hygiene habits, you can easily avoid infections and irritations. Remember it's important to let your female parts breathe and maintain a healthy pH level! Check out our 10 best tips for daily intimate care.
VGN Wash protects and srengthens the vaginal flora and maintains the vaginal pH value, which prevents intimate itching and irritation.
The intimate VGN Wash is suitable for daily use. Apply a small amount of VGN Wash to your vagina and rinse well with water. VGN Wash is for external use only.
The vagina is naturally acidic which means that the vaginal pH varies between 3.8 and 4.5. VGN ensures active pH regulation via lactate and the maintenance of a healthy vagial flora. This promotes the growth of lactobacilli and inhibits the growth of bad bacteria.
Better not, it is best to use only VGN Wash. Even vaginal soaps that maintain the pH value of the vagina contain preservatives and surfactants that kill the good bacteria and can unbalance the vaginal flora.
Of course you can! You can safely use all YUN products during pregnancy and when breastfeeding.
Yes, VGN Wash contains only microbiome safe ingredients that have no side effects in the intimate area.
No, only the VGN Gel, ACN/ACN+ Creams and the FNG Spray contain good bacteria. VGN Wash consists of gentle ingredients that keep the vaginal flora and pH value in balance.
No YUN products and none of the ingredients have been tested on animals. The sale of cosmetics tested on animals is banned by law in Europe. None of the ingredients used is of animal origin.


+32 (0)3 443 04 70
info@yun.be
Galileilaan 15
2845, Niel
Belgium