How to prevent vaginal infections? By following some simple rules and changing your hygiene habits, you can easily avoid infections and irritations. Remember that it is important to let your female parts breathe and maintain a healthy pH level! Check out our 10 best tips for daily intimate care.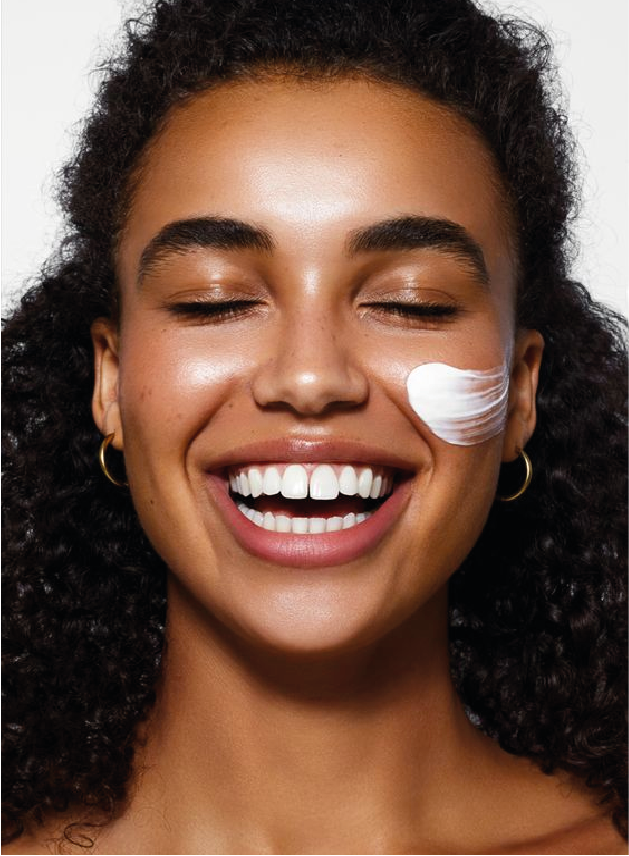 You've probably suffered from a vaginal infection before, as it's a common problem in women. An overgrowth of certain yeasts or bacteria can cause irritations and infections. It is normal for bacteria and fungi to live in your vagina. Most are completely harmless and some are even good for your health (lactobacilli). But if your vaginal microbiome is disturbed, pathogenic micro-organisms can grow more frequently than normal and cause infections. Some causes of changes in your vaginal pH:
Hormonal changes around the menstrual period/pregnancy
Certain medicines/anti-contraceptive pills
Soaps and antibacterial wipes
Antibiotic treatments
Conditions affecting the immune system
If you suffer from an infection, you may experience symptoms such as itching, irritation and abnormal discharge. Some women are more likely to experience symptoms than others. Although many factors play a role in the development of vaginal irritations, you can reduce the risk by following these simple steps.
Here are our top 10 tips for daily intimate care!
1. USE GENTLE PRODUCTS AND SOAPS FOR FEMININE HYGIENE
Strongly deodorised tampons or sanitary pads, showering, aggressive soaps can unbalance your vaginal pH. Most intimate soaps keep the vaginal pH in balance, but still harm your vaginal flora through preservatives and emulsifiers that kill the good bacteria. YUN's intimate soaps contain a unique formula of emulsifiers and preservatives that are safe for both your skin and your vaginal flora. your vagina is naturally acidic and that is healthy!
Keep your private parts dry and let them breathe to prevent bacteria growth.
Make sure you get enough sleep every night so your immune system is strong enough to do its job of protecting you from infection and uncomfortable problems.
4. AVOID TIGHT TROUSERS, TIGHTS AND ESPECIALLY JEANS.
They can irritate your vagina, increasing the risk of irritation and yeast growth. Choose looser fitting garments.
5. WIPE FROM FRONT TO BACK
Remember this after using the toilet! You don't want those faecal germs crawling all the way up your vagina.
6. MINIMISE THE USE OF ANTIBIOTICS
These aggressive drugs not only kill the bad bacteria, but also the good bacteria (lactobacilli), which you need for a healthy pH level. YUN Probiotherapy relies on good bacteria, nourishing the lactobacilli in your vagina so they become stronger to fight bad bacteria and fungus.
7. STICK TO COTTON UNDERWEAR
It keeps your genital area fresh. Synthetic fabrics like nylon, polyester and lycra trap moisture and provide a cosy, warm breeding ground for yeasts. Underwear with a cotton trim at the crotch is also a good solution.
8. WASH YOURSELF DOWN THERE
Clean yourself regularly. You only need to freshen up the outside of your sensitive zone. If you add soap to your vagina, the Ph value goes out of balance. Use a mild soap that doesn't kill your good bacteria!
9. KEEP YOUR GENITALS DRY
Especially after showering. Take off your wet swimming costume immediately after swimming and change your underwear immediately after exercising, because moisture increases the risk of fungi.
10. HAVE YOU EVER THOUGHT ABOUT EATING MORE YOGHURT?
Yoghurt contains lactobacilli, the same good bacteria that live in your vagina. Eating yoghurt is part of maintaining a healthy pH level throughout your body.
Intimate hygiene? Say rather: strengthening your intimate team! Because a healthy vagina is one with a team of good bacteria. VGN helps prevent itching and irritation and protects, strengthens and restores the vaginal microbiome with 100% microbiome-safe ingredients and live bacteria.
PROBIOTIC PROTECTIVE BARRIER
PROBIOTISCHE BESCHERMENDE BARRIÈRE
PROTECTS AND STRENGTHENS THE VAGINAL MICROBIOME
BESCHERMT EN VERSTERKT HET VAGINAAL MICROBIOOM