Do you suffer from acne as an adult? You are not alone! It can be an inconvenient problem for many, but don't worry! It can be treated. The skin is a delicate organ that protects us from various external influences. The skin's natural bacterial shield, the microbiome, strengthens your immune system and protects you from unpleasant problems such as acne. However, an imbalance in the microbiome can cause pimples. Here are seven factors that can disrupt your microbiome and cause acne, among other things.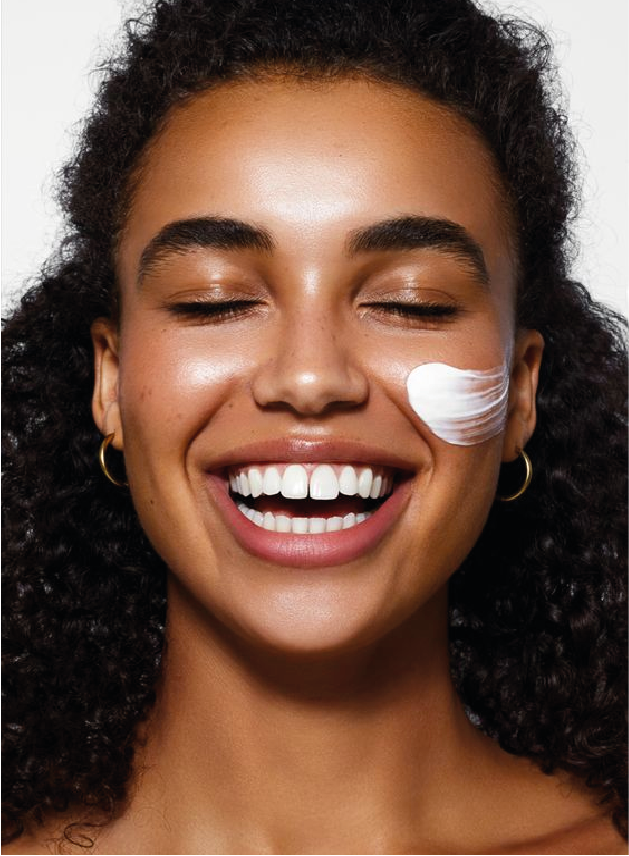 We'd all like to have radiant skin, but some of us are more prone to pimples than others. Did you know that 80% of us are affected by acne at some point? Hormonal changes, changes in your diet and lifestyle, antibacterial treatments, or products such as make-up can also affect the microbiome.
This natural protective layer of your skin protects you from acne, but an unbalanced microbiome can cause acne breakouts. These seven factors can unbalance your microbiome and cause flare-ups. Some of them are beyond your control, but most are.
Ever wondered why your acne always comes back just before your period? Or why women do not suffer from acne after menopause? It's all to do with hormones. Hormone fluctuations occur naturally around menstruation, during pregnancy or in the menopause. Women going through menopause are more prone to acne, as female hormones decline and the effect of male hormones (androgens such as testosterone) increases. This hormonal imbalance can cause the fat glands to go into overdrive and produce too much sebum.
Stressful situations can cause a hormonal imbalance, leading your body to produce more androgens. The oil glands are stimulated to produce more sebum, leading to clogged pores and acne.
3. HEREDITARY PREDISPOSITION
If you have a blood relative who suffers from acne, your genetics will contribute to acne. Don't worry, having acne genes doesn't mean you automatically get it. They just make the chance greater. Since there are many factors that contribute to the development of acne, you can treat acne even if you have the genes for it.
Acne can be an unwanted side effect of some medications. If you take medication that affects your hormone levels by, for example, increasing androgens, your skin is more prone to pimples and flare-ups.
You don't want to clog your pores or cause pimples by using too many cosmetics and skin care products. Avoid thick textures as they can clog your pores more easily. If you have oily skin, do not use oily products. They will not clog your pores, but make your skin even oilier. Gels, light serums or thin lotions are the best choice. Use mild products in your daily skin care routine that will not harm your skin microbiome.
When it comes to your daily skincare routine, cleanse your skin but don't overdo it. Cleaning and exfoliating too often can make acne worse. Facial scrubs and exfoliators can damage and dry out your skin, making it more sensitive to external factors. Try not to squeeze your pimples, as this can make your acne worse. Finally, moisturisers are essential for all skin types, even acne-prone ones.
Why does eating a lot of chocolate or junk food make acne worse? As far as chocolate and dairy products are concerned, it could be the (extra) hormones in cow's milk that cause your oil glands to produce too much sebum. As for junk food, which is high in glycaemic substances, your insulin levels will jump up. This causes acne for the same reasons as when your hormonal levels change. Try to follow a healthy diet with organic products to keep your skin clear.
The more good bacteria on your microbiome, the stronger your natural resistance to the harmful bacteria that cause pimples and blemishes. That's why it's important to find ways to boost the good bacteria and fight the bad.
YUN Probiotherapy adds live good lactobacillus to your skin so that your microbiome restores and protects in a more natural way. The ACN cream ensures that the bacteria get to exactly where they are needed.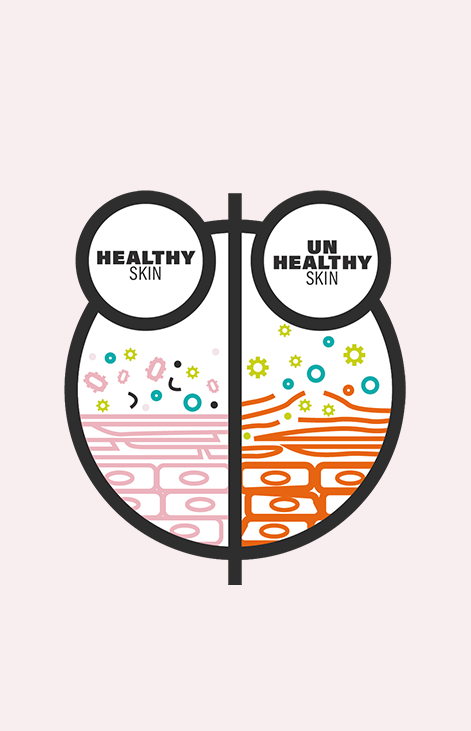 TEENAGE ACNE
VS. ADULT ACNE
Although teenage acne and adult acne look similar, there is a difference. While teenagers have relatively thick skin, adult skin becomes thinner as they get older. Mature skin is more sensitive and the older your skin gets, the less sebum it will produce. Because more mature skin is drier than younger skin, it needs daily moisturising and gentle skincare. To keep your natural protective layer intact and active, you should adapt your skin care regime to the needs of your mature skin.
Fast. Effective. Safe. An all-in-one therapy that effectively fights acne symptoms and pimples. And with the power of good bacteria! The combo of live bacteria and microbiome-safe ingredients ensure that your skin naturally regains its healthy balance without pimples.
MET LEVENDE GOEDE BACTERIËN
Tackles pimples quickly & effectively
PAKT SNEL & EFFECTIEF PUISTJES AAN
100% VISIBLE IMPROVEMENT AFTER 4 WEEKS
100% ZICHTBARE VERBETERING NA 4 WEKEN