A state of the art pimple
treatment with bacteria
The microbiome-safe solution that effectively fights pimples with the power of good bacteria! Your skin brought back into balance naturally.
The world's only skincare products with live bacteria, thanks to our magical micro-encapsulation technique.
At top speed: 100% visible improvement after 4 weeks.*
Effective alternative to existing medication that is as safe as skin care.
Sensitive skin? No problem! ACN has zero side effects and you can use it indefinitely.
Patented formulas with 100% microbiome safe ingredients.
THE MIGHTY ABILITY OF THE ACN THERAPY

To keep bacteria alive for a long time, we developed a brand new microencapsulation technique. These little "pearls", about 1mm in diameter, serve as temporary sleeping bags for the good living bacteria. Safely stored in these microcapsules, they are ready to do their duty as soon as they come into contact with your skin.

ACN works well, unbelievably well in fact! In our double-blind clinical study, the scientific evidence proved that bacteria effectively eliminate pimples (read more about the study here). Important to know: 4 weeks are absolutely necessary to restore your microbiome back to a healthy balance. That is why it is also super normal to have a little more pimples in the first week. Don't worry, you can expect 100% improvement!
Do you often suffer from pimples,
acne symptoms and severe impurities?
Do you have acne-prone skin that needs daily protection and care?
Do you often suffer from pimples,
acne symptoms and serious impurities?
Do you have acne-prone skin that needs daily protection and care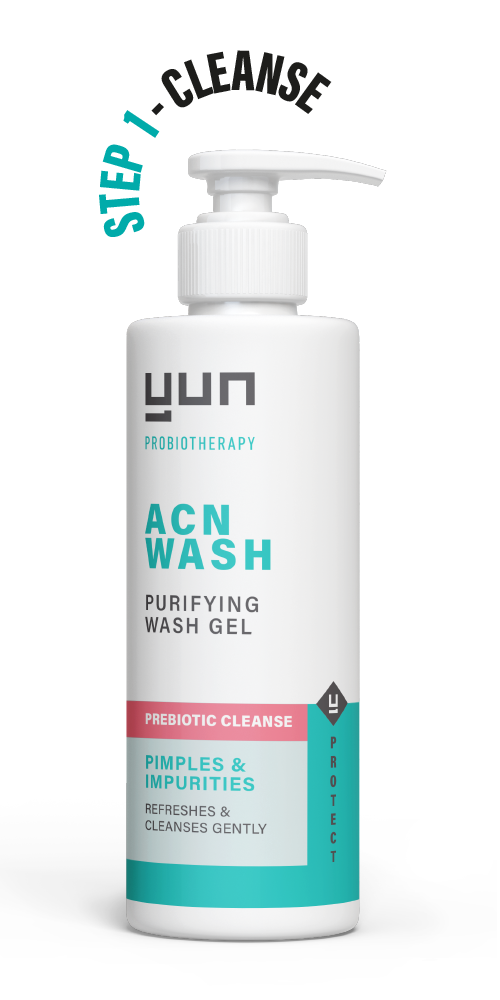 Purifying wash gel that gently cleanses the skin with prebiotics
REAL PEOPLE. REAL RESULTS
The result of combining your consistent daily routine with our effective formulas? That's bananas!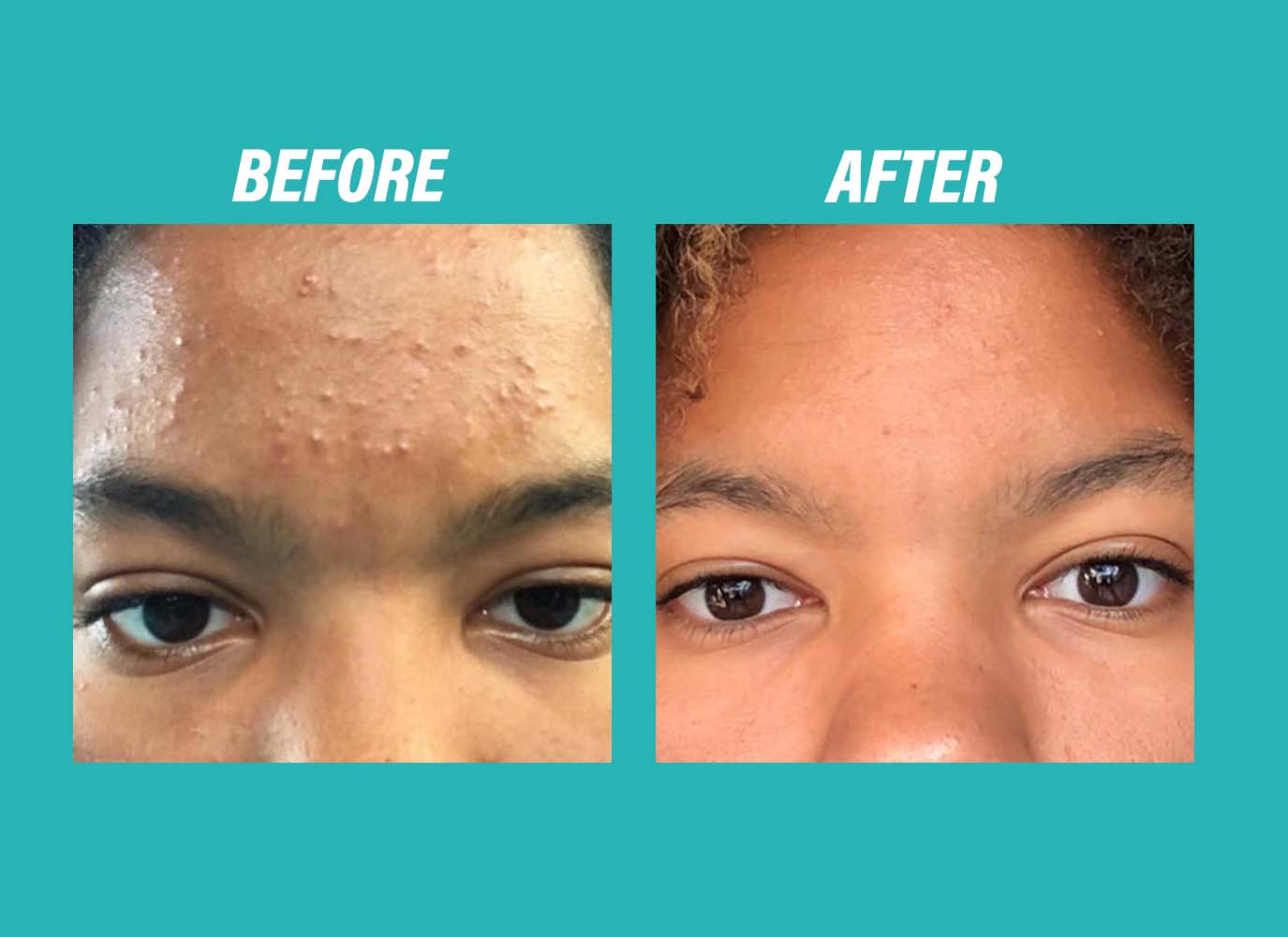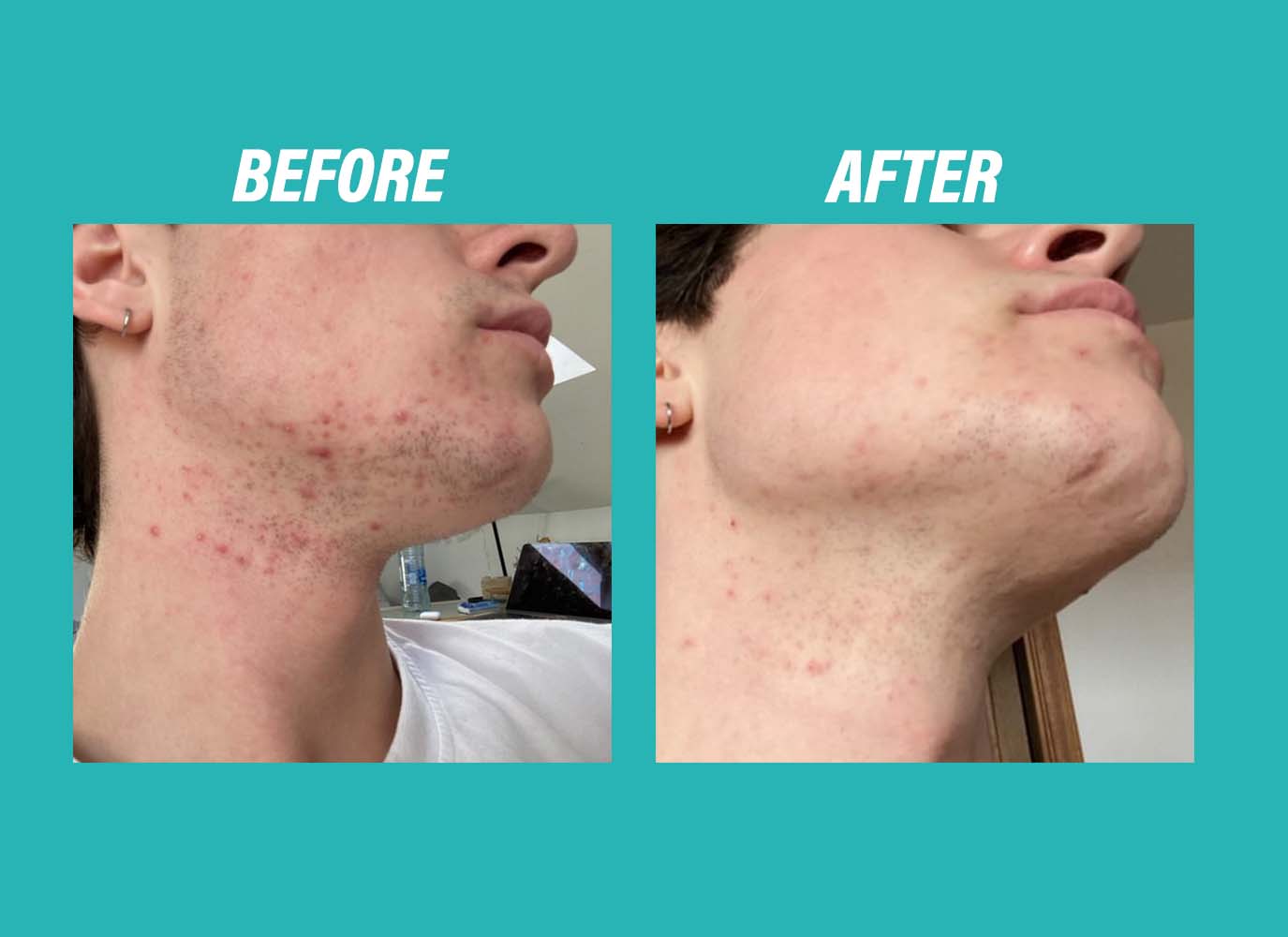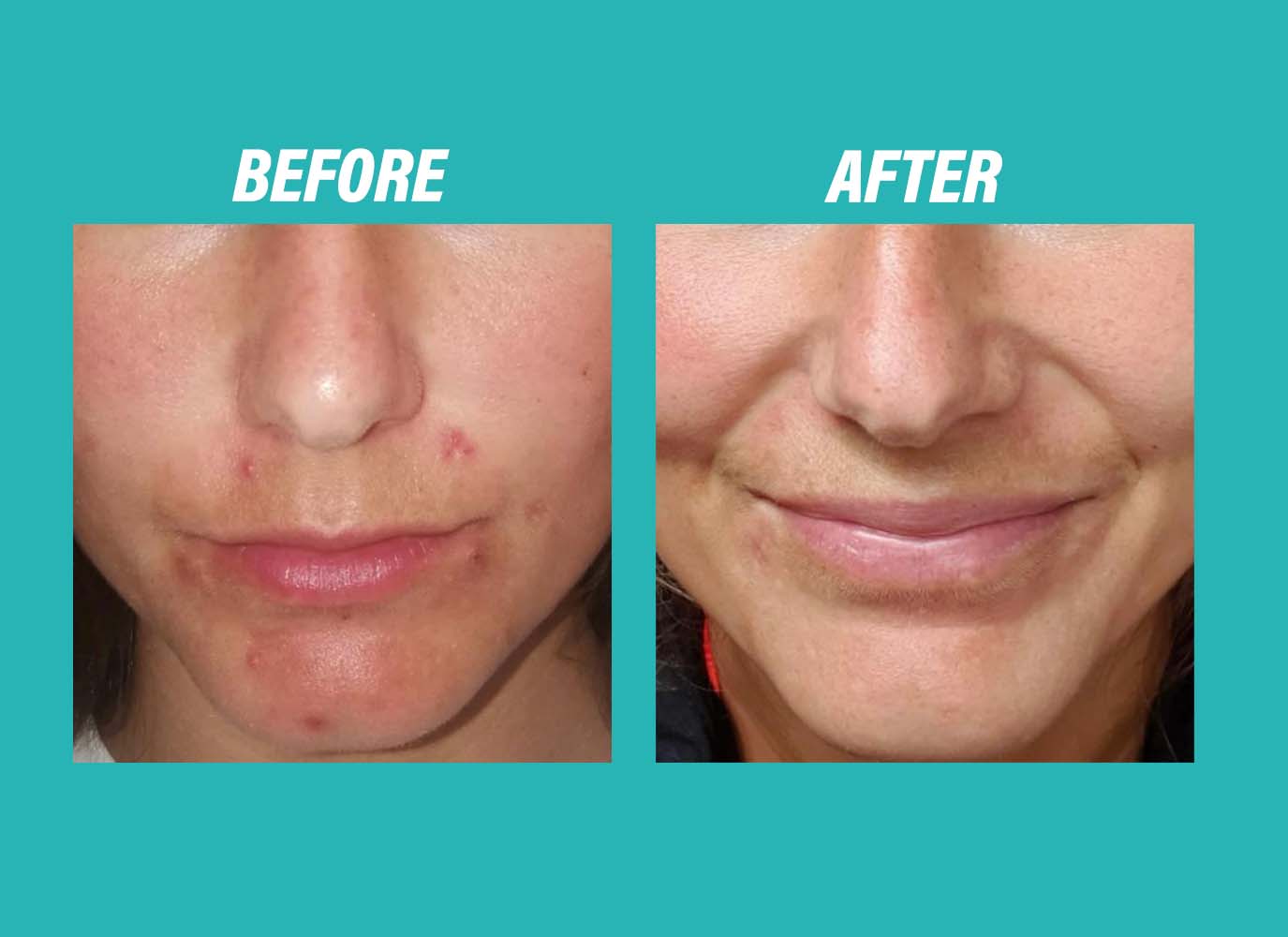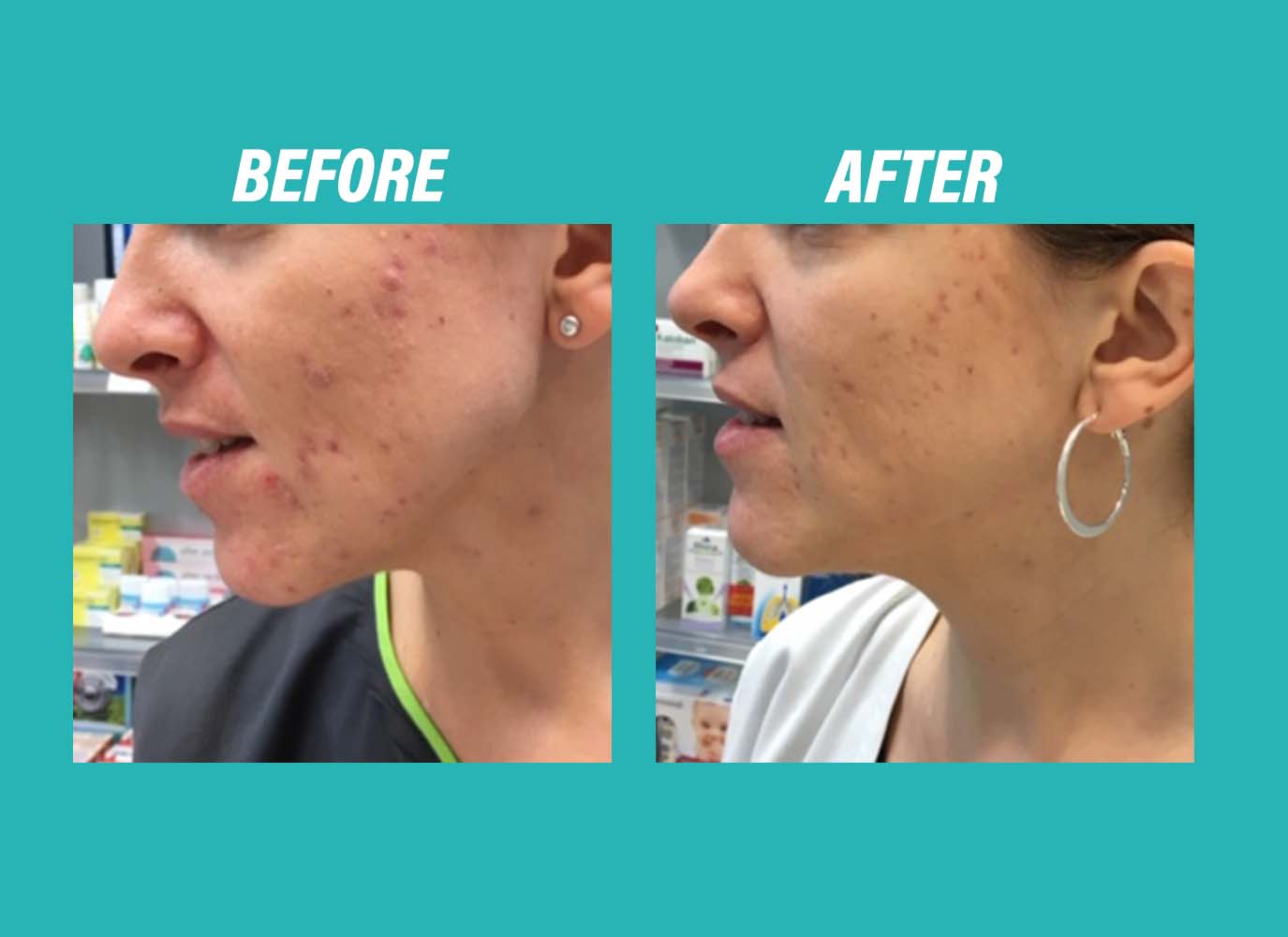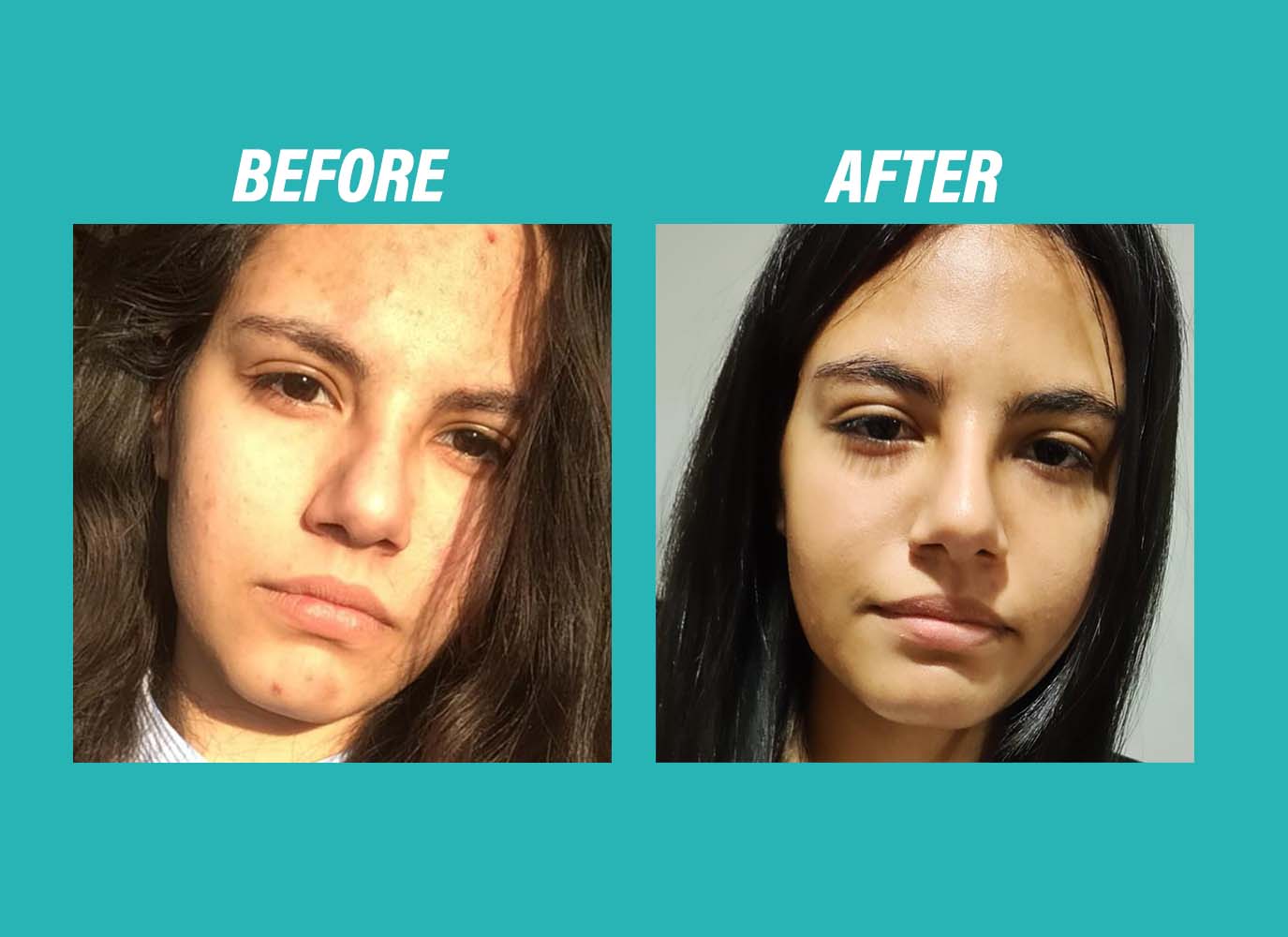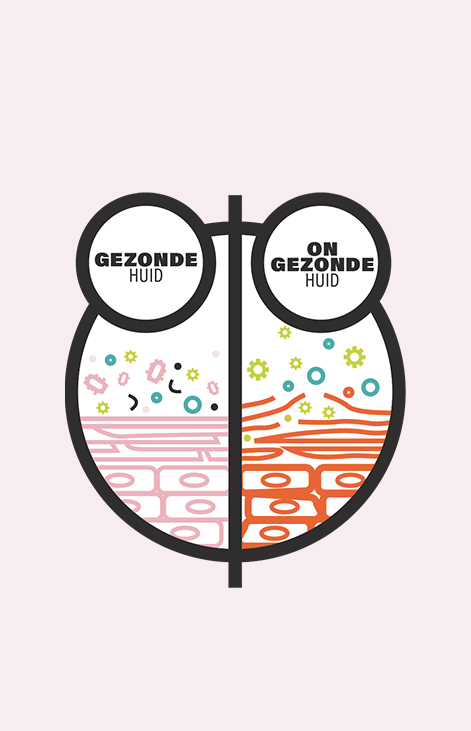 Our skin is covered with billions of microscopic organisms such as bacteria, viruses, fungi. A tropical rainforest, just on our skin. These microscopic friends take good care of our health, day and night. But do we take good care of them?
By using daily skin care products with antibacterial ingredients, we lose many of these friends and become more susceptible to all kinds of bad bacteria. Acne bacteria also spring into action, making it easier for them to cause pimples and acne symptoms.
ACN breaks this vicious circle by adding millions of good bacteria that rebalance your microbiome.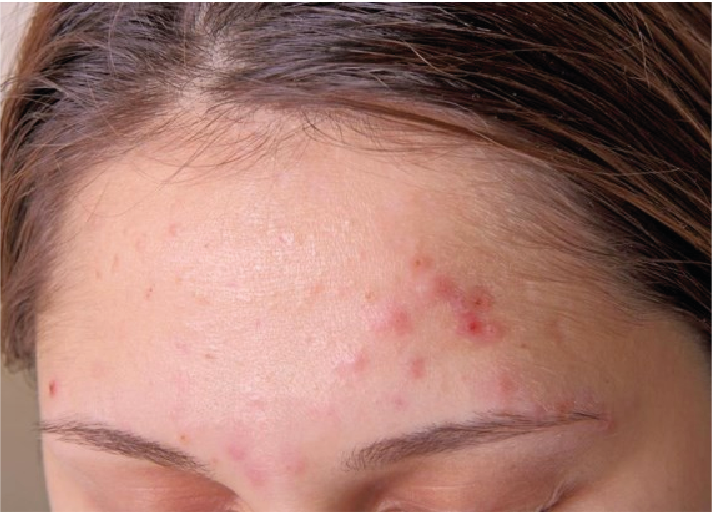 WHERE DOES MY ACNE COME FROM?
Acne and pimples have many underlying causes: hormonal, physical, nutritional, stress, medication, etc. Your skin starts to produce too much sebum and this forms a breeding ground for bad bacteria...
ACN is a sustainable and effective solution to reduce pimples, blackheads and blemishes with the power of millions of live bacteria. These good bacteria fight the acne-causing bacteria and strengthen and restore the skin microbiome. In addition, all YUN products are microbiome safe and help prevent future skin problems.
Do you regularly suffer from pimples, blemishes, blackheads, ...? In short, bad bacteria messing with your skin? Then ACN REPAIR Therapy is your choice! This therapy actively fights pimples and impurities with the power of live bacteria.
Are you more prone to occasional pimples and blemishes and looking for a daily skin care solution? Then microbiome safe protection and care is your top priority! ACN PROTECT Therapy protects your skin microbiome daily and keeps acne-prone skin pimple-free.
Do you suffer from pimples, blackheads and blemishes more often than not? Then you should use the ACN PROBIOTIC REPAIR Cream which actively fights pimples with millions of good bacteria and provides 50% more hydration. The cream repairs, protects and strengthens your microbiome with live lactobacilli!
Are you more prone to occasional pimples and blemishes? Then we recommend the ACN HYDRA PROTECT Cream for you: a non-comedogenic cream that actively regulates sebum and provides long-lasting hydration.
Are you prone to breakouts, blackheads and blemishes? If so, the ACN DEEP EXFOLIATING Face Wash is the best choice if you have oily or combination skin. Go for the ACN GENTLE EXFOLIATING Face Wash if your skin is more likely to be dry. Both washes remove excess sebum and ensure that the breeding ground for bad bacteria is removed.
Are you more prone to occasional pimples and blemishes? If so, we recommend the ACN PREBIOTIC PURIFYING Face Wash, which will purify your skin and is suitable for all skin types.
Step 1: First, use an ACN Wash Gel to remove excess sebum while also protecting your microbiome.
Step 2: Apply one pump of ACN Face Cream. Do you have the ACN PROBIOTIC REPAIR Cream? Make sure to crush the microcapsules first! Apply the cream in the palm of your hand and crush the capsules with your fingertip. This will release the bacteria and allow them to do their job!
Use twice a day, preferably morning and evening.
The ACN range from YUN has been specially developed against pimples, blackheads and blemishes. In addition, the ingredients in all YUN products are specifically chosen because they are gentle on the skin, promote hydration and are free of harsh chemicals. Therefore, these microbiome-safe products are also suitable for people with sensitive skin or skin problems other than pimples and blemishes.
Just room temperature is perfect! Make sure that the products are never exposed to temperatures above 25°C.
As long as you like! ACN has no side effects and is completely safe, even in the long run. However, after using the ACN REPAIR Therapy you can switch to the ACN PROTECT Therapy for microbiome-safe care of acne-prone skin.
Don't worry, this is absolutely normal! These little pearls are the microcapsules that contain the good bacteria. You need to break them open by first crushing the cream in the palm of your hand with one finger to release the good bacteria. After you apply the cream to your skin you may find that a few flakes remain, these are leftovers from the broken open capsules that you may simply wipe away.
The microcapsules are made from seaweed and are biodegradable. These 1 to 2 millimeter capsules contain live lactobacilli. Protecting the lactobacilli in the core of the microcapsules allows them to remain alive and optimally effective during use after crushing them.
For optimal results you should use ACN for a minimum of 4 weeks, this is the period your skin microbiome needs to adjust to get back into balance. Therefore, it is possible that you are struggling with flare-ups in the first week. Be patient, these will blow over! Your skin will thank you.
It's better not to! General skincare products such as soaps, lotions, cleansers, scrubs, etc. may contain antibacterial ingredients and preservatives that can literally kill off the functioning of good bacteria. Even your natural microbiome can be disrupted! All YUN products are tested not to affect the microbiome and meant to not disturb the effectiveness of the good bacteria. So be sure to check out YUN's other product ranges if you are looking for microbiome-safe products.
You should definitely use sunscreen! After all, burning is never a good thing. However, you should leave at least half an hour between applying ACN PROBIOTIC REPAIR Cream and sunscreen. This way, the functioning of the good bacteria is affected as little as possible. The same applies to makeup. Again, preferably choose a non-comedogenic powder form and be sure not to apply it too thickly to cover the pores as little as possible.
Of course you can! You can safely use all YUN products during pregnancy and also if you are breastfeeding. By the way, did you know that we use the same strains of bacteria that protect newborn babies during their first months of life?
No YUN product and no ingredients have been tested on animals. Cosmetics tested on animals are prohibited by law from sale in Europe.
STEP 1: Wash the affected area with the gentle ACN(+) Wash. This removes excess sebum without affecting your skin microbiome.
STEP 2: Apply a pea-sized pump of cream into the palm of your hand (max. 1 pump).
STEP 3: Push the microcapsules open with your fingertip(s) and then rub your hands together. When the microcapsules break open, the live bacteria are released.
STEP 4: Apply the cream to your skin and massage gently for 10 seconds.
Any residue of the broken microcapsules on your hands and skin can easily be removed with your hands or a clean towel.


+32 (0)3 443 04 70
info@yun.be
Galileilaan 15
2845, Niel
Belgium