The skin protects us from external factors and from harmful micro-organisms. However, certain fungi can infect the outside of the skin, which can lead to tinea pedis or athlete's foot. How does such an infection occur and what are the risk factors?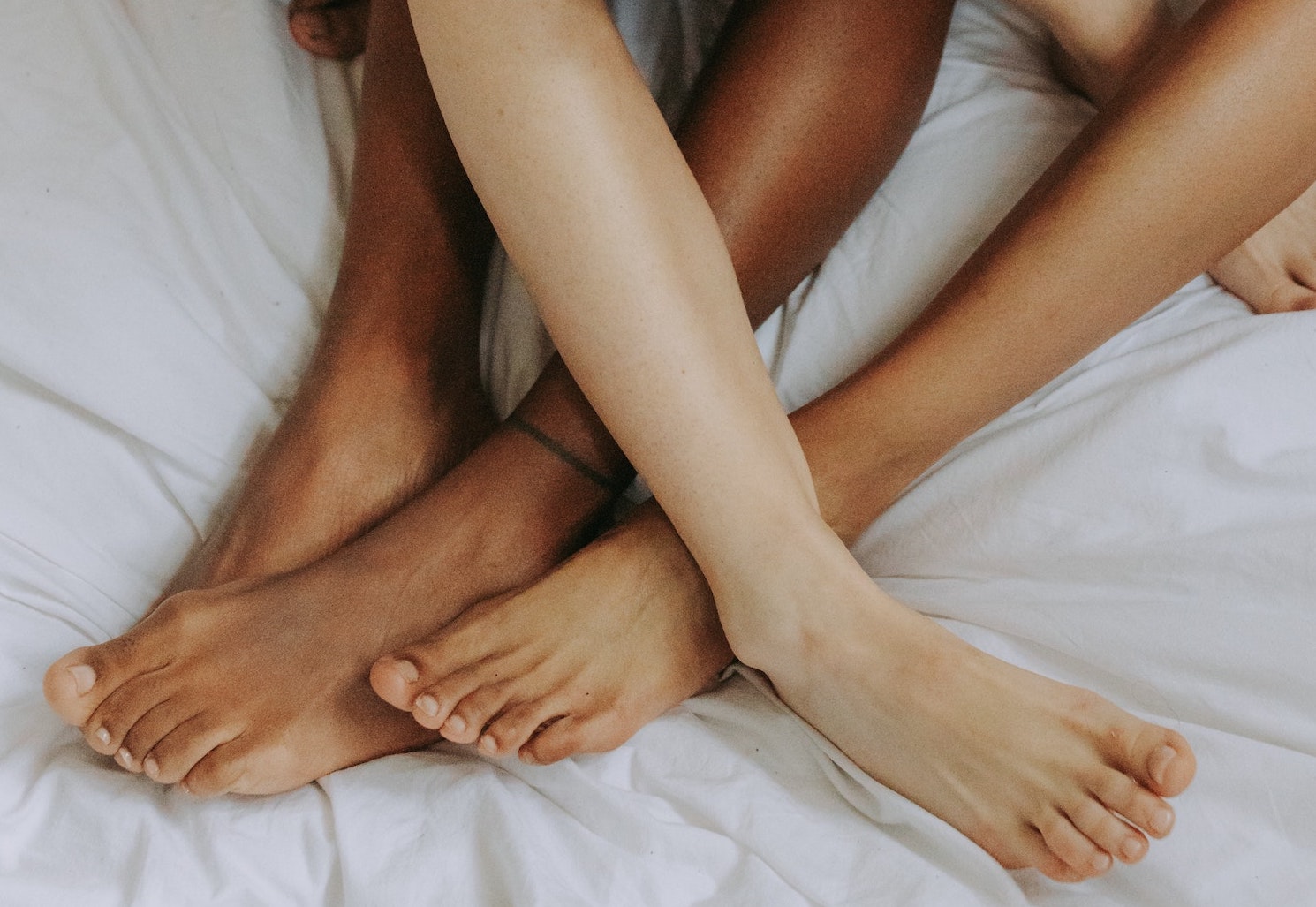 DON'T LET FUNGUS PLAY
WITH YOUR FEET
Dermatophytes are fungi that live in the dead outer layer of the skin. This superficial layer of skin becomes cornified: the cells slowly dry out and die. This cornification or hardening of the skin is normal. It forms a protective layer against the outside world.
The outer layer of the skin contains keratin, a protein that makes the skin tough and water-repellent. Fungi colonise these keratinous tissues and survive thanks to the nutrients they extract from the keratin. During this process, inflammation may occur as the skin reacts to the waste products produced. This skin infection can lead to tinea pedis or, more popularly, athlete's foot or swimmer's eczema.
If you suffer from athlete's foot or swimmer's eczema, a fungal infection of the skin, you can seek treatment with antifungal agents. If these antifungal drugs are used for too long or incorrectly, fungal infections will recur more frequently. Because of these and other risk factors, the clinical world is looking for alternative treatments based on natural protective mechanisms.
The most common fungus causing athlete's foot in humans is Trichophyton rubrum. The fungus is highly contagious and can be spread by direct contact with the skin or hair of an infected host. The fungus also spreads easily through indirect contact with contaminated clothing or surfaces.
In order to survive and grow, the fungus needs heat and humidity. So there is an increased risk of infection if the skin is exposed to warm, moist environments. Athletes are more likely to suffer from athlete's foot due to prolonged wearing of closed shoes where heat and moisture accumulate. Tinea pedis is also known as swimmer's eczema. The humid environment of a swimming pool is also a risk factor. Moreover, dermatophytes are very resistant to chlorine in swimming pools.
Have you ever suffered from athlete's foot? Then you too are more likely to get infected. Moreover, the infection occurs more often in adults than in children, in men than in women and in people with diabetes or a weakened immune system. If you suffer from excessive sweating, you are more susceptible to the infection.
Itching, irritation, scaling? Your problem is in safe feet with us! FNG puts fungi and bad bacteria out of action thanks to our revolutionary therapy with good living bacteria. Protects, strengthens and durably restores the microbiome.
PATENTED SPRAY WITH LIVE LACTOBACILLI
SUITABLE FOR CHAPS, DRY FEET AND SKIN FOLDS
FIGHT ATHLETE'S FOOT QUICKLY & EFFECTIVELY