THE IMPACT OF INGREDIENTS
IN SKIN CARE
The billions of micro-organisms naturally present on our skin protect us from pathogenic bacteria and fungi. Unfortunately, the microbiome sometimes gets out of balance, making us more vulnerable to skin disorders such as acne, athlete's foot, vaginal infections, eczema, etc. Often, skin care products are at the basis of an imbalance because they contain harmful ingredients. But which ingredients are actually harmful or actually help your skin?
SURFACTANTS: SLS, SLES, COAMIDOPROPYL
Soaps often contain harmful surfactants, such as Sodium Lauryl Sulfate, Sodium Laureth Sulfate and Cocamidopropyl Betaine, among others. They make the product foam pleasantly by reducing surface tension.  Because they feel so soft, they are often used in shower gels, shampoos, shaving foams and liquid soaps. Because they cleanse the skin so thoroughly, they also wash away our natural fatty layer, resulting in dry skin and a feeling of tightness. They also remove a lot of good bacteria. This breaks down our skin's protective barrier and allows bad bacteria to flourish.
By the way, did you know that Sodium Laureth Sulphate is often used to polish and degrease garage floors and motorbikes? In skin care products, of course, it is not allowed to use them in pure form, only in low concentrations. However, many manufacturers still use these surfactants because - despite their aggressive effect - they are cheap and produce a lot of foam.
PRESERVATIVES: METHYLISOTHIAZOLINONE, TRICLOSAN, PHENOXYETHANOL
PRESERVATIVES: METHYL
ISOTHIAZOLINONE, TRICLOSAN, PHENOXYETHANOL
There are many preservatives to extend the shelf life. They often have an antibacterial effect and stop the growth of micro-organisms, including bacteria, mould and yeasts. When you apply these antibacterial preservatives to the skin via skin care products, they will kill the good protective bacteria on your skin.
Some preservatives to watch out for include Methylisothiazolinone, Triclosan and Phenoxyethanol. They can cause damage by penetrating the body through the skin. Methylisothiazolinone can cause contact allergy with repeated use, triclosan can contribute to antibiotic resistance, and in the case of Phenoxyethanol, research has shown that it has a negative effect on eczema and can also cause allergies. Fortunately, the small concentrations absorb some of the damage. But be careful when applying different cosmetics that contain these preservatives over and over again! Your body can absorb higher concentrations without even realising it.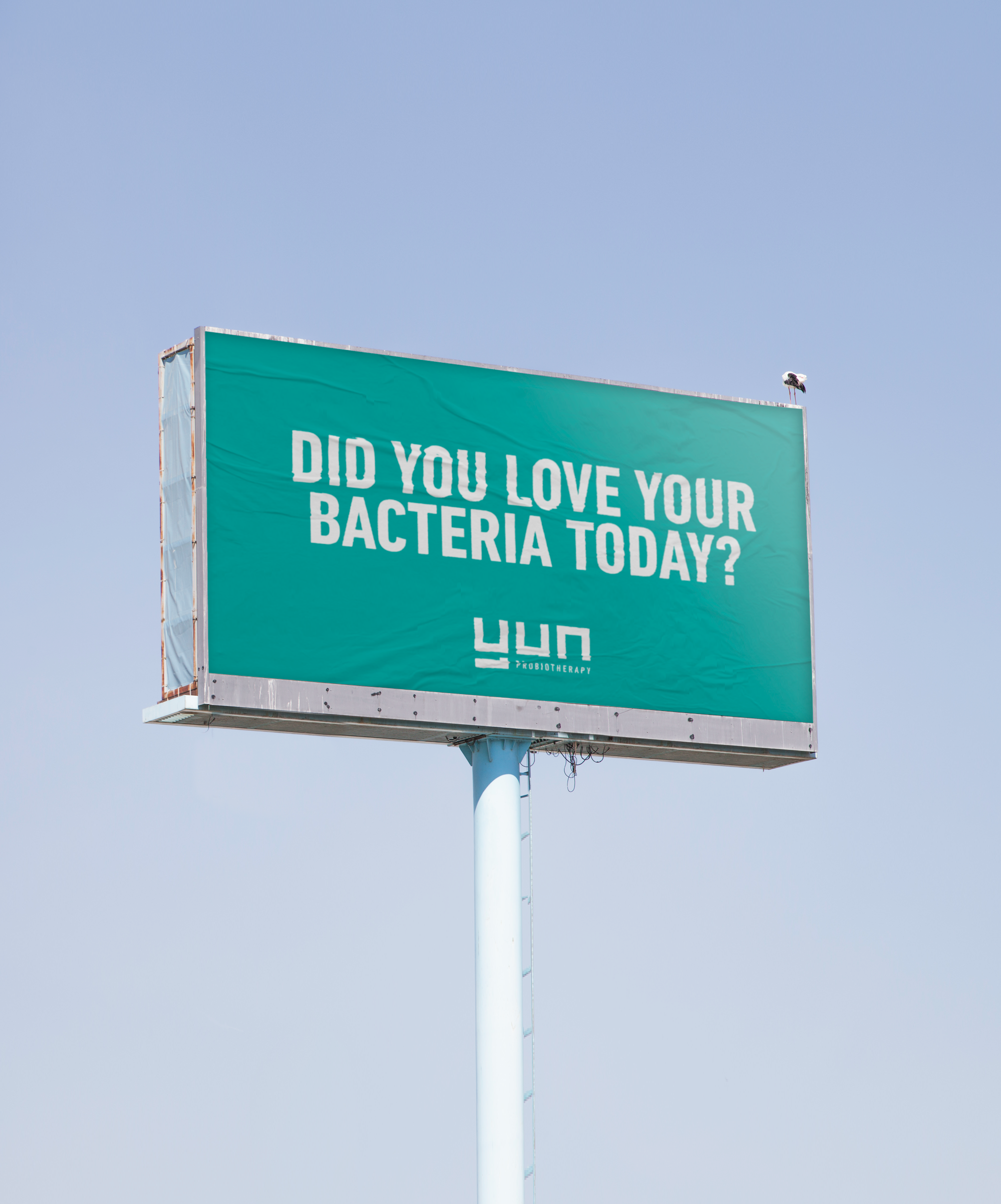 WHAT YOU SHOULD KNOW ABOUT SILICONES
Silicone is an umbrella term for a large group of polymers used by many different industries. Because of this, you cannot generalise and make bad or good judgements about their biodegradability and safety. Depending on the type of silicone, they each have very different properties. This is precisely why the EU prohibits statements such as "0% silicone" and "no silicone", although you still often come across these. In addition, the EU has also drawn up an extensive list to indicate which silicones are safe to use as ingredients in cosmetic products. With so many different types of silicones that have fantastic properties, it is a shame that they carry a bad name, as they can be hugely beneficial without harming the skin's healthy microbiome.
IMPORTANCE OF MICROBIOME-SAFE INGREDIENTS
YUN actively chooses to be very selective with ingredients because the impact on our health is huge! We go through a multifactorial process to guarantee that our products are 100% microbiome-safe, so that you and your microbiome can give 100% of your best!
Want to know more about our rigorous selection process? Find out here:







+32 (0)3 443 04 70
info@yun.be
Galileilaan 15
2845, Niel
Belgium