ABOUT THOSE MICROCAPULES…
Keeping bacteria alive? Not easy! But since probiotics have been shown in clinical trials to be effective in treating skin conditions, we couldn't ignore it. Our new technologies became the solution for keeping bacteria alive.
ABOUT THOSE MICROCAPSULES...
As the first and only player worldwide, we developed the first ever microencapsulation technology to keep bacteria alive in an aqueous cream for topical application to the skin, thanks in part to collaborations with leading scientists and the award of multiple R&D grants. The new technology finally made it possible to maintain viability in an aqueous formulation.
THE MAGIC OF A MICROCAPSULE
When you look at the so-called microcapsules in the cream, they seem very simple. But it is so much more: a tiny pearl of about 1 millimetre in diameter becomes the new temporary mini-home of a group of good, living bacteria for about 18 months. Before we put them in their little cocoons, we wish them sweet dreams so that they are well rested by the time you break open the microcapsules in your cream. As soon as they come into contact with the skin, they become active again to do their duty!
The microencapsulation technology used in YUN ACN and ACN+ Cream was developed in-house. With this technology, YUN has addressed the problem of developing topical water-based applications with a sufficient dose of 'live' beneficial bacteria. Although the concept of using beneficial or 'probiotic' bacteria for specific skin conditions is perfectly in line with current knowledge about the skin microbiome, the progress of research and exploitation of its full potential has been hampered by this technological problem. The new technology offers a solution for further research and valorisation of the full potential of locally applied beneficial bacteria.
Microcapsules offer many possibilities in different fields of application: human and animal health, food applications, vegetable,...
The patented aerosol technology was also developed, allowing us to easily spray an effective dose of live bacteria on the skin. This technology ensures the long-term viability of our living but dormant bacteria by shielding them from water in an aerosol can.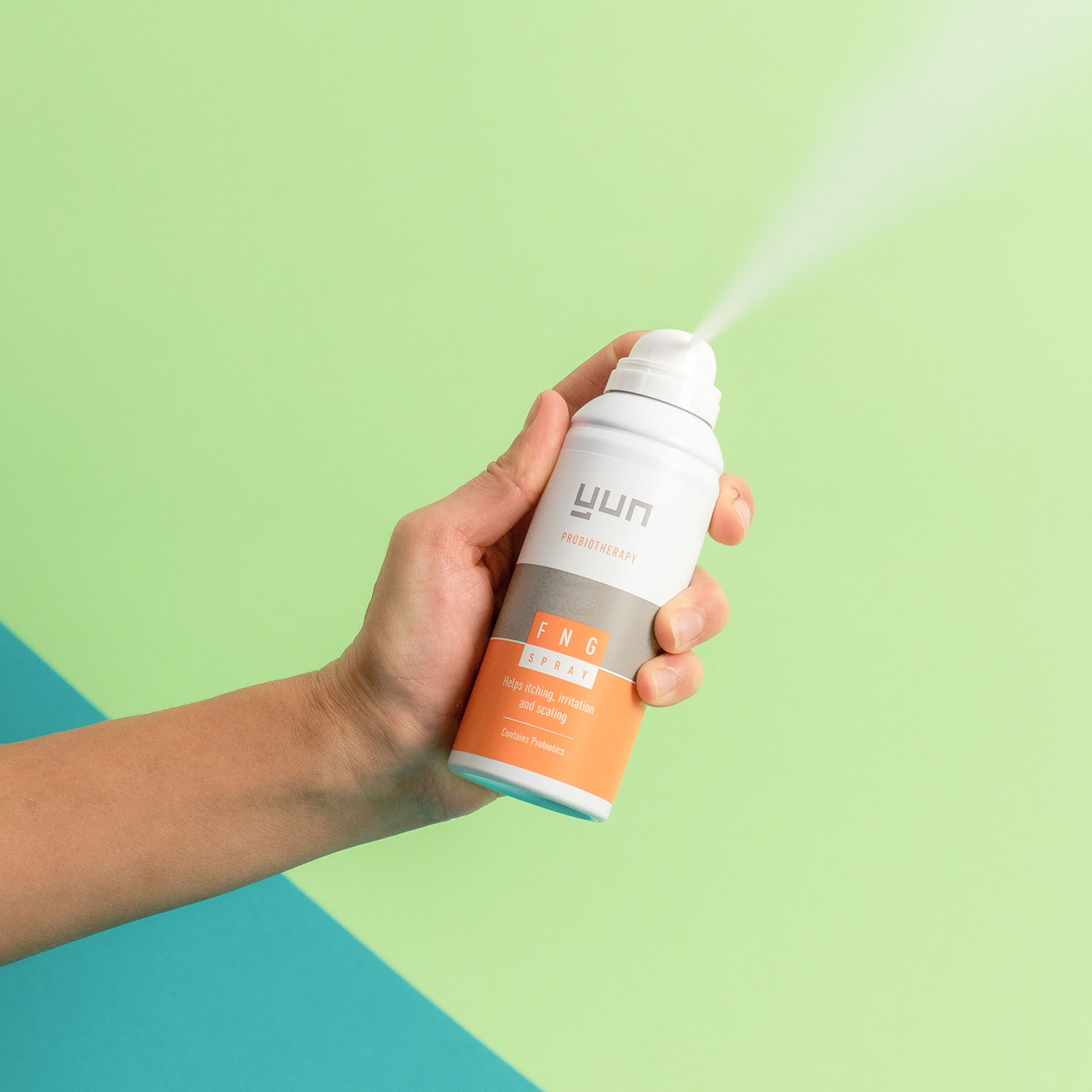 +32 (0)3 443 04 70
info@yun.be
Galileilaan 15
2845, Niel
Belgium