HOW WE SELECTED
THE RIGHT LIVE BACTERIA
Our research team identified the right strains of bacteria that are strong enough to fight harmful bacteria and fungi, without compromising the skin's natural balance. Thanks to our scientific breakthrough, skin care with good bacteria was finally possible!
HOW WE SELECTED THE RIGHT BACTERIA
An important part of the skin microbiome is formed within days of birth. This microbiome is made up of a lot of good bacteria that protect us from harmful outside influences during the first months after birth. From this knowledge, we sought a solution to our current health problems: can we use the same strains of bacteria as those found in newborn babies?
"These live lactic acid bacteria, which protect the skin of newborns, have a positive influence on the cutaneous microbiome and naturally fight Propionibacterium acnes and Staphylococcus strains. We selected these specific probiotic strains in preclinical studies because of their safety profile, applicability and functional activity."

Dr. Ingmar Claes, CSO YUN
Based on our in-house probiotic expertise, we conducted a rational in vitro screening to select three probiotic strains that are very effective in treating acne: Lactobacillus rhamnosus YUN-S1.0, Lactobacillus pentosus YUN-V1.0 and Lactobacillus plantarum YUN-V2.0.
WHAT IS A
"LACTOBACILLUS"?
The lactobacillus is a rod-shaped bacterium that plays an important role in both humans and animals. They live in the digestive system and the female genital tract, among other places. While the lactobacilli take care of us by protecting us from possible invasions by pathogens, we, the host, simultaneously take care of them by serving as a source of nutrients. They get their energy from the fermentation of lactose, glucose and other sugars. By doing so they produce lactic acid, as their name suggests (lacto = milk). By producing lactic acid, they create a more acidic pH, which makes it more difficult for pathogens to grow.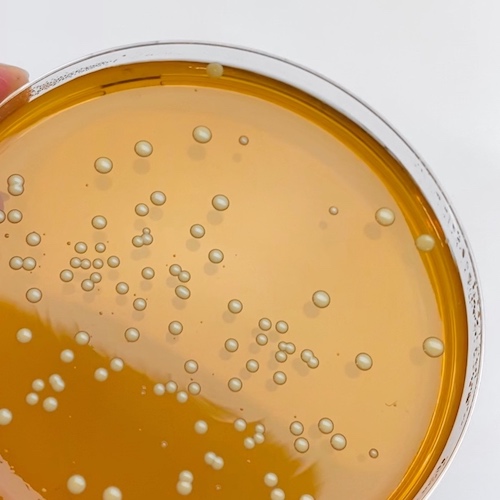 +32 (0)3 443 04 70
info@yun.be
Galileilaan 15
2845, Niel
Belgium